Las Fallas (1-19 March)
Valencia, Spain
Las Fallas is a festival celebrated in Valencia Spain, it is an important festival that happens every spring. Sculptures are made and paraded through the streets, participant are dressed in traditional attire and dance to the tunes played by live bands, with gunpowder blasts in the street. On the final evening, the sculptures are burned in a massive bonfire. Then, in true Spanish style, a dance party is organized and lasts until dawn.
Moomba Waterfest (8-11 March)
Melbourne, Australia
Moomba is one of Melbourne's longest running festivals which is run under the auspices of the City of Melbourne. Moomba will burst to life this Labour Day Weekend with free events for all ages along the banks of Melbourne's Yarra River. 2019 is Moomba's 65th year, Australia's largest free community festival with millions of people attending every year.
DC Environmental film festival (14-24 March)
Washington DC, USA
The Environmental Film Festival in the Nation's Capital (DCEFF) is the world's premier showcase of environmentally themed films. This festival will took place in Washington. Since 1993, its mission has been to celebrate Earth and inspire understanding and stewardship of the environment through the power of film.
Splashy Fen Music Festival (18-22 March)
Underbred, South Africa
SplashyFen. Established in 1990, SplashyFen is South Africa's longest-running musicfestival, which every Easter attracts thousands of people to a farm near Underberg, KwaZulu-Natal for a unique outdoor music experience. The focus here is on homegrown talent from across South Africa, with tunes spanning a wide range of genres that includes traditional African music, indie, blues, rock and techno.
Vancouver Fashion Week (18-24 March)
Vancouver, Canada
The movers and shakers of Canadian fashion hold their own at this increasingly high profile event. Expect a blizzard of flash photography at glamorous social gatherings and runway shows, tempered by a hearty helping of Canadian hospitality.
Holi (20-21 March)
India
Holi is a Festival of Colors. People celebrate this festival by throwing colored powder and water all over each other, have parties, and dance under water sprinklers. Bhang is also traditionally consumed during the celebrations. Holi is a very carefree festival and it is celebrated in whole country of India.
Bali Spirit Festival (24-31 March)
Bali, Indonesia
Experience one of the world's most inspiring yoga festivals, celebrating global community, world music and well being: BALI SPIRIT Festival 2019 in Ubud Bali. The festival is already in its 12th year and keeps enchanting people from all over the world with yoga, dance, healing and world music. The line-up of wonderfully gifted teachers, artists, coaches is truly incredible. The Bali Spirit Festival embodies the core mantra of Balinese Hinduism – Tri Hita Karana – to live in harmony with our spiritual, social, and natural environments.
Head Of The River Race (30 March)
London, England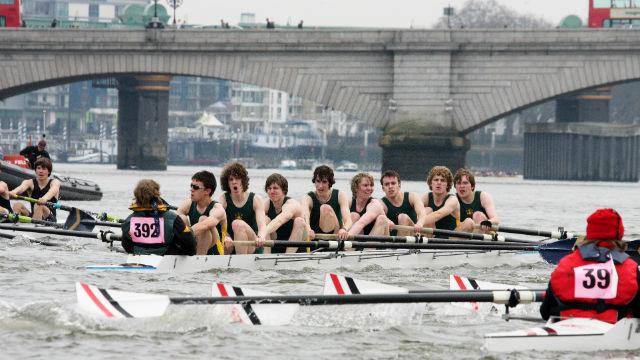 Taking place over the event in 2019, the races see hundreds of national and international crews of eight rowers take to the waters to compete in this historic event. Rowed over the 6.8km Thames Championship Course, the race begins at Mortlake and ends at Putney, taking around two hours from the time the first crew sets off to the time the last crew crosses the finish line. Crews start one after the other, at 10-second intervals. The winner is the crew which completes the race in the fastest time.